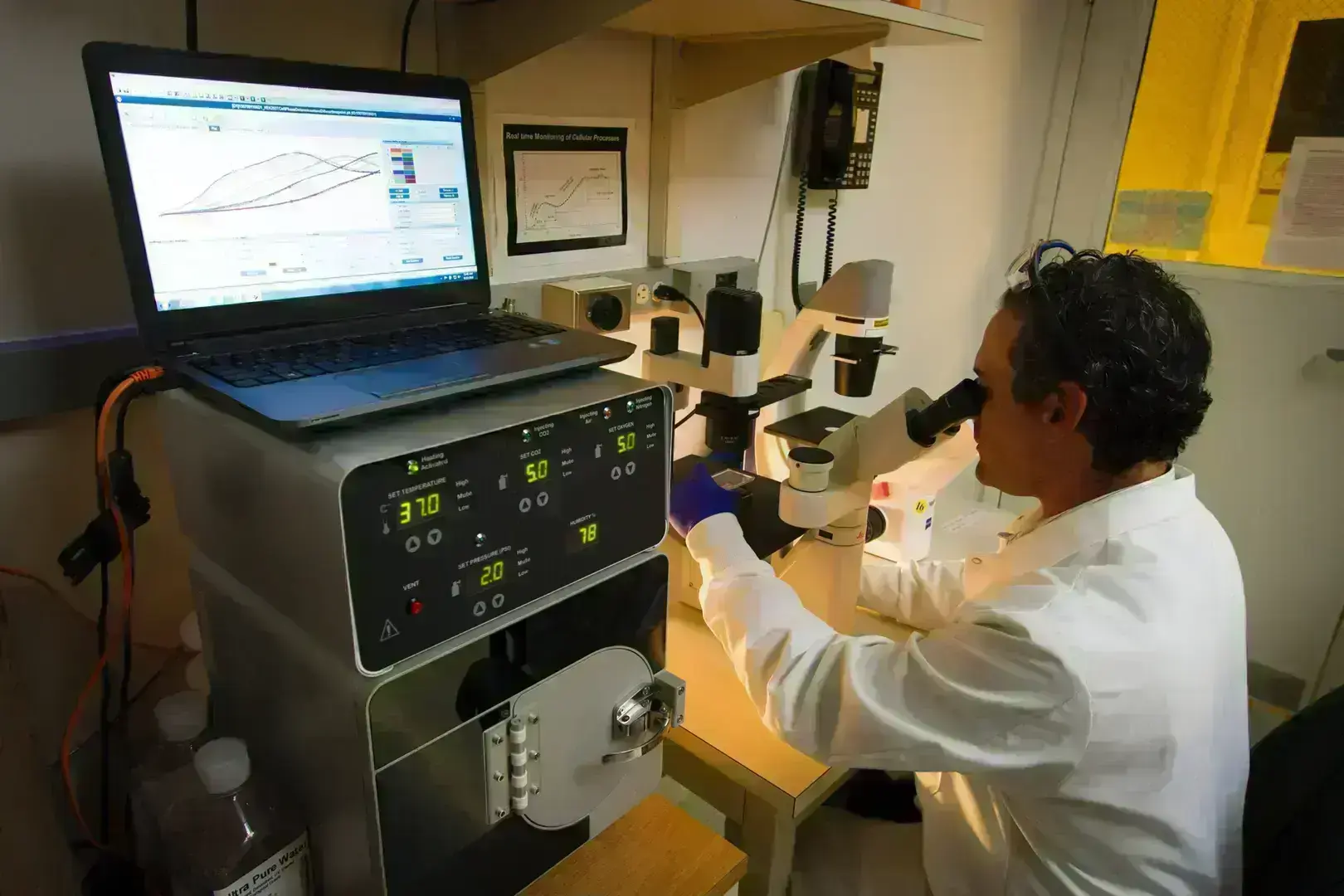 Healthcare trends connected with technology in 2021
Digital transformation in healthcare is revolutionizing patient care with telehealth, genomics, health apps, IoT, blockchain, AR/VR, and AI technologies.
The rapidly expanding field of digital transformation, alongside the need to deliver a safer and more accessible form of healthcare, has triggered a digital revolution in the healthcare industry. This article will review the latest healthcare trends in technology and software development.
Genomics and Gene Editing
Using cutting-edge technology, gene editing allows scientists to edit genetic traits to promote longevity and protect individuals from illnesses with genetic influences. Techniques like CRISPR-Cas 9 involve the identification of DNA strands that have the potential to cause harm; damaging DNA strands are then removed and replaced with healthier versions. The CRISPR technique is a quick and effective procedure that has been developed for treating illnesses like sickle cell disease, heart disease and blood disorders. CRISPR is an important technique within the field of 'Precision Medicine', where medicines are selected for individuals based on their genetic makeup. This personalised approach is designed to boost the effectiveness of medicines and minimise harmful side effects.
While there is a growing global demand for Precision Medicine, the US is currently taking a leading role by developing its own Precision Medicine Initiative. This Initiative is supported by the FDA to develop datasets and policies that encourage more effective and widespread use of this type of medical treatment. Technology in the genomics field is also being used to detect the presence of bacteria and viruses. A new 'lab on a chip' has recently been developed to detect COVID-19 through a handheld device, effectively delivering a faster, cheaper and more accessible PCR test on the spot. This has essential worldwide implications for infection control in the pandemic and beyond.
Healthcare Apps
Healthcare, fitness and wellness apps have exploded over the last few years. While this has been primarily driven by lockdown, the long-term impact of the pandemic will likely guarantee the popularity of these apps for the foreseeable future. The rise of mental health challenges, remote working, people spending more time at home and a greater overall awareness of the importance and fragility of health has attracted a global population to these apps. Leading data and analytics company App Annie recently revealed that health and fitness app downloads have risen by 30% in 2020, and consumers have spent 30% more on them, too. Subscriptions to The Calm App, designed to ease stress and promote sleep, soared to the top of consumer purchases during this period. The app even secured corporate partnerships with firms like American Express, which offered free memberships to their employees to promote employee well-being.
The difficulty in creating COVID-safe gym spaces has also prompted a rise in downloads and subscriptions to apps providing guided home workouts. A MoEngage study reviewing the activity of 1.5 billion mobile app users found that fitness app downloads rose by 46% worldwide over the first half of 2020. Now that people have experienced the benefits of these apps, it is unlikely their popularity will decline even when gyms become safe again; fitness apps are now seen as a cheaper and more flexible option for staying fit and healthy
Telehealth
Telehealth encompasses a wide variety of healthcare services delivered remotely to individuals in their homes and other convenient settings using digital communication. This includes video and telephone consultations with doctors and robots and devices that send important healthcare information from one device to another. Ultimately, telehealth devices have provided an essential infrastructure for delivering a more flexible style of healthcare delivery that is more convenient for both patients and healthcare staff. This became especially important under recent government guidelines for the nation to stay at home. Telehealth technology significantly eased the pressures and responsibilities facing healthcare providers and helped to keep populations safe by enabling physical distancing.
A McKinsey study calculated that now, telehealth services are used 38 times more than pre-pandemic levels. Essential changes to healthcare regulations have played an instrumental role in facilitating this growth. They have provided wider access to telehealth and made it easier for healthcare organisations to access reimbursements for using these services. To support the future growth of this industry, telehealth needs to become better integrated into our healthcare systems, and greater protection is required from cybersecurity threats.
Internet-of-Things
'Internet-of-Things' (IoT) falls under the umbrella of telehealth. IoT refers to a rapidly expanding pool of devices with specialised software and functions that connect and share data with other devices using the internet. IoT technologies have become very popular within the healthcare industry due to the advantages they bring to patients, physicians, and healthcare providers. Wearable IoT devices benefit patients by supporting personalised healthcare plans due to remote tracking and monitoring features. They are handy for patients who might need help at a moment's notice or for patients who live alone; devices can alert healthcare staff of medical emergencies quickly and efficiently. IoT devices can also help physicians to gain a more detailed understanding of their patient's conditions, which leads to better services and patient outcomes. IoT devices can also be used within hospitals to track medical equipment and monitor hygiene throughout the hospital.
Blockchain
Blockchain describes a system that documents and manages information in 'blocks', which are linked together. Each block stores data about the previous connected block(s). The connectivity of this system protects the security of information held by blockchains; if anyone changes any part of the data, these changes are visible across the whole system. It is, therefore, incredibly difficult to edit, delete or steal data. Within the healthcare industry, this allows providers to protect the privacy of confidential patient information and meet essential GDPR regulatory requirements.
In addition to providing security, blockchain integrates previously fragmented systems. Everyone with access to the system has identical copies of all the information contained in blockchains. Within healthcare organisations, this promotes collaboration and makes it easier to view the full medical histories of patients who have undergone check-ups and treatments in different clinics.
Blockchain has the potential to reform the everyday processes of healthcare systems. Electronic prescriptions are an excellent example of this. In a blockchain-powered electronic prescription system, only authorised personnel could access sensitive data. Information could be easily updated by different healthcare providers. Prescriptions could be quickly and securely transferred from prescriber to dispenser. Blockchain could also help to verify authentic medicine and tackle drug counterfeiting practices. This system is currently being used in America, where pharmaceutical companies are photographing production labels and using these images to verify approved drugs. Lastly, blockchain is being used to support clinical trials, promoting greater trust by ensuring access to information by authorised individuals only and giving participants more control over their consent.
AR and VR in Healthcare
Augmented Reality (AR) and Virtual Reality (VR) have started making a profound impact on the world of healthcare. AR describes the technique of overlaying real-life images with graphics, information and other special features. Healthcare organisations are currently experimenting with AR to provide AR maps which are transposed onto real-life images to help people locate medical facilities. This could become especially useful for navigating unknown areas in time-sensitive emergency situations. AR could also be used as an aid for patients to demonstrate what the path to recovery could look like and outline what steps they need to take to get there.
VR describes technology that immerses a user in a fake constructed version of reality. It is currently being investigated for its use in surgery, where robot devices can be controlled by doctors using VR devices. VR could also transform medical education. By simulating the experience of being in surgery, VR could allow trainee doctors to learn how to perform complex surgeries without risking patients' lives or well-being.
While these technologies are relatively new in the healthcare field, their essential benefits are attracting a lot of interest. While the VR and AR healthcare market was valued at $2 billion in 2019, Verified Market Research has predicted a rise to $34 billion by 2027. Overall, MarketsandMarkets have expected a growth rate of these technologies in healthcare to rise by 30.7% between 2017 and 2025.
Robots and AI
Just like many other industries, healthcare systems around the world are taking advantage of the powerful benefits that AI and robotics can offer them.
AI is currently being used to provide a more accurate detection of cancer in the early stages. The American Cancer Society estimate that now, one in two cancer-free women are being told they have cancer based on standard mammogram tests. AI, however, can read mammogram results thirty times faster than traditional methods and has a 99% accuracy rate. AI can also be used to detect other diseases at an early stage. Specialist devices do this by using pattern recognition to identify lifestyle factors that could result in diseases. The use of AI in this context comprises a small part of a greater move shifting hospital-based care into the home. This move has also prompted the use of AI-powered virtual assistants and alerting systems.
Lastly, AI plays an important role in clinical research. The Atomwise company, for instance, used AI to research medicines to treat the Ebola virus. It successfully identified two drugs that reduced the infectious rates of Ebola. Google's DeepMind Health is another important company within the clinical research field. It uses AI and neuroscience to build algorithms that reflect the human brain, and it applies these techniques to detect diseases and find treatments.
Summary
This article has reviewed the major healthcare trends in technology and software development. They include telehealth, IoT devices, AR, VR and health apps, which have all exploded in recent years. While the pandemic triggered this surge, these services have opened up possibilities for a much more flexible and accessible form of healthcare delivery that is more convenient for everyone. Now that these benefits have been realised, it is likely they are here to stay. Clinical research has also been improved by the technological achievements of genomics and gene editing, as well as AI and robotics. Lastly, blockchain provides the major potential for improving the efficiency, connectivity and confidentiality of healthcare system operations.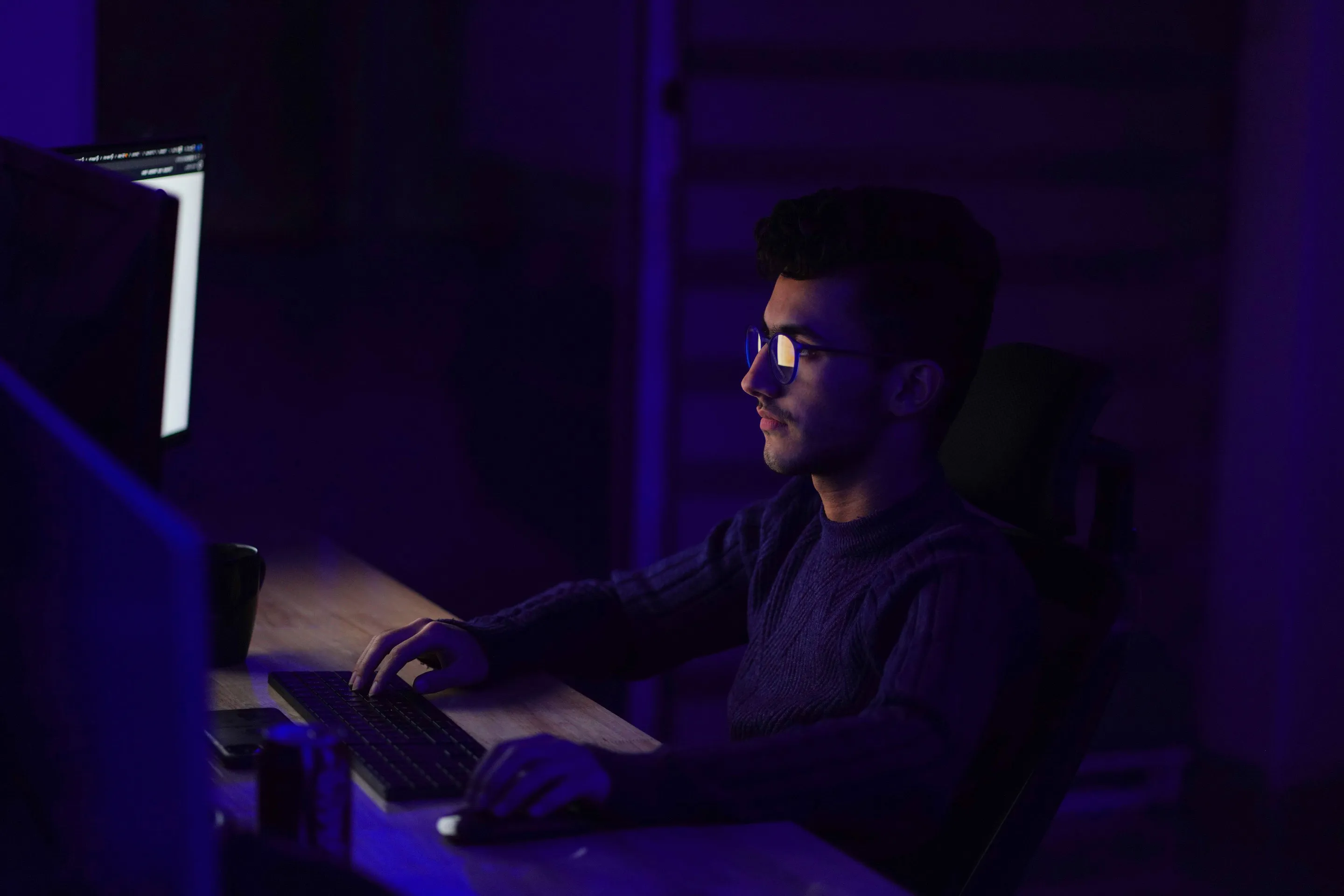 Contact us.
If you need a partner in software development, we're here to help you.
We will respond to your enquiry within 24 hours.